Pecha Kucha Night
is a terrific event where 20 speakers present 20 slides for 20 seconds each. The evening is a total blast with fast-paced, concise information/entertainment being thrown at you by a bunch of talented people. And I totally jumped at the chance to design the latest poster for Christchurch.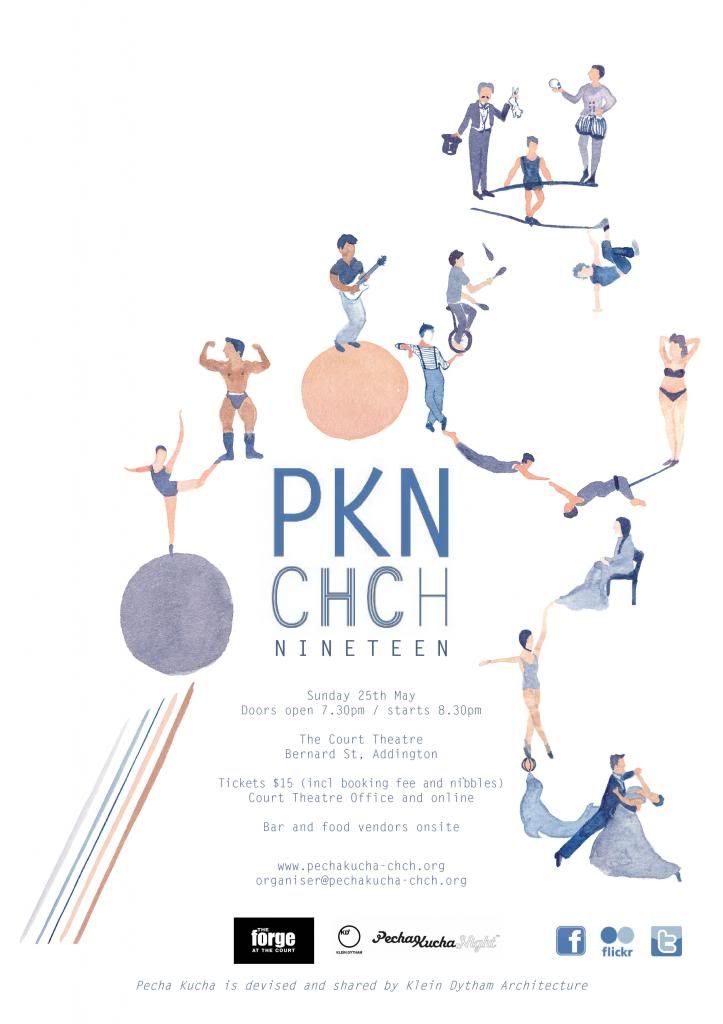 The theme this time is the performing arts, which for me meant painting tiny acrobats and magicians. I couldn't have asked for anything better.
Locals - get along to this! I know 6 of the speakers and I promise you, they will deliver - comedy, facts, art and glitter.
You can view previous nights from Christchurch and other cities all over the world on the
Pecha Kucha website
.