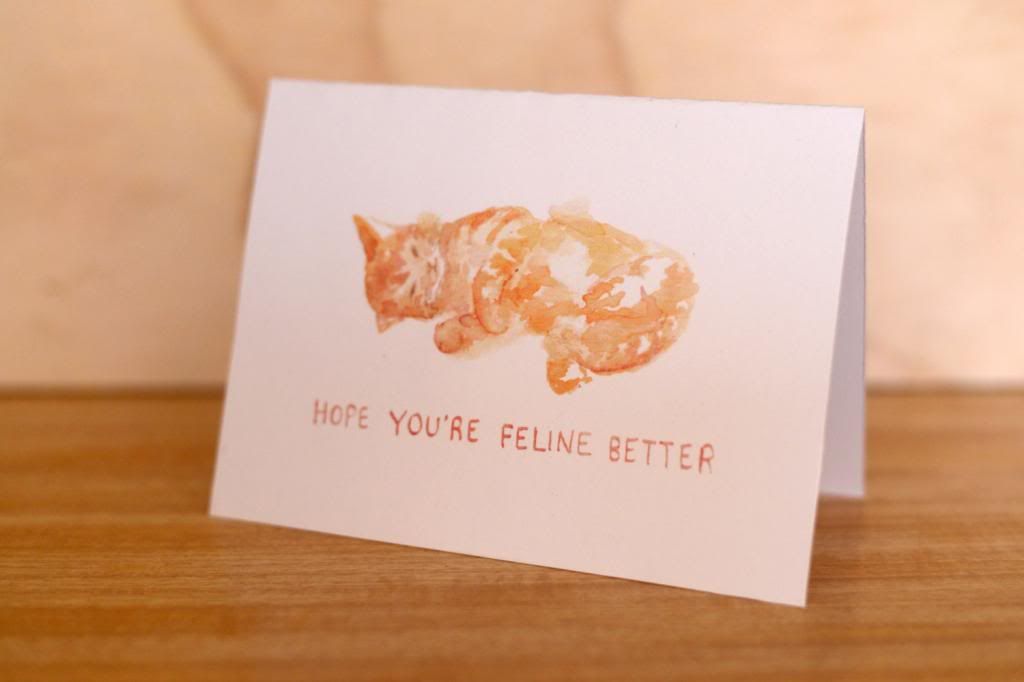 So we all know I'm terrible at regular blog posts, but we will all forgive me as I have been painting orange fluffy cats.
Available in my Etsy shop and my newly stocked Felt shop. Links are over here ----------------------------->
Heard some nice feedback the other day..
Billy Connolly was in Christchurch a couple of weeks ago and went for a bit of a wander through Re:Start Mall stopping in at
Hapa
where he saw my cards. The lovely ladies sent me an email to let me know he bought one of each design and roared with laughter - particularly over Owl Be Your Baby Tonight.
I felt very, very chuffed.
Thanks Mr Connolly for making a small little business swell with pride!