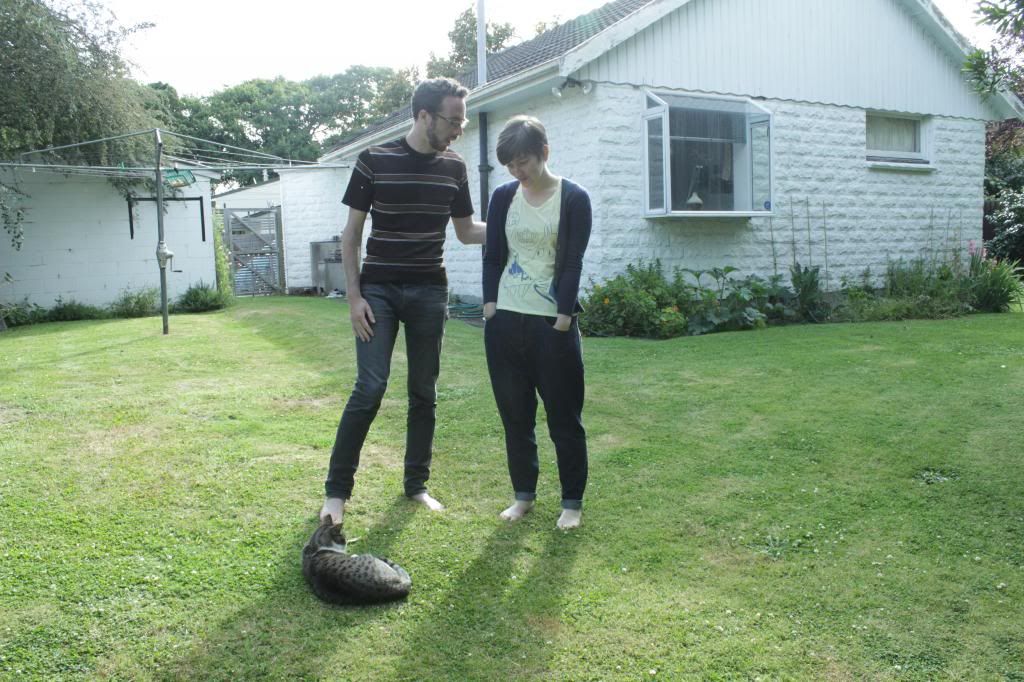 Hello there, my name is Mirabel and I would like to tell you the story of this blog.
All Your Stars Blog was born out of necessity, to help collect, and share with my supervisors, interesting tidbits relating to my university studies.
After a successful graduation, Blog turned domestic and started remembering cake recipes and flowers. Blog also recorded the playlists from the short-lived radio show All Your Lullabies (still waiting for its quietly triumphant return to air).
Then followed an exciting two year journey into travel blogging - trogging? - while Gareth and I explored Japan.
Since then Blog has had its ups and downs - spasmodically recording suburban life, always searching for a new purpose... a new porpoise if you will?
The beginning of 2013 brought along a spiffy new idea. After a hand painted card to a dear friend was admired to an embarassing degree, I began working on a series of greeting cards combining my love of animals, painting and puns. To my delight people bought them from me. This made my heart sing a little.
I would like to encourage this singing.
So dear Blog is going to become a place where I can share everything to do with my little card empire. Please follow this new path, tapping your toes and whistling your notes.