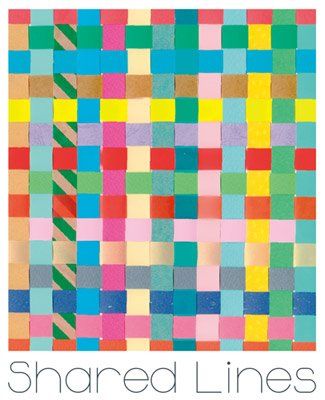 Well the exhibitions are up and they are breathtaking/mindblowing/poignant/funny/beautiful.
If you are in Christchurch I insist you visit one or both of the shows. They are a treat. You won't regret it.
I have included a handful of pictures in this post, but there are just so many works involved it is only a mere glimpse of what you can see.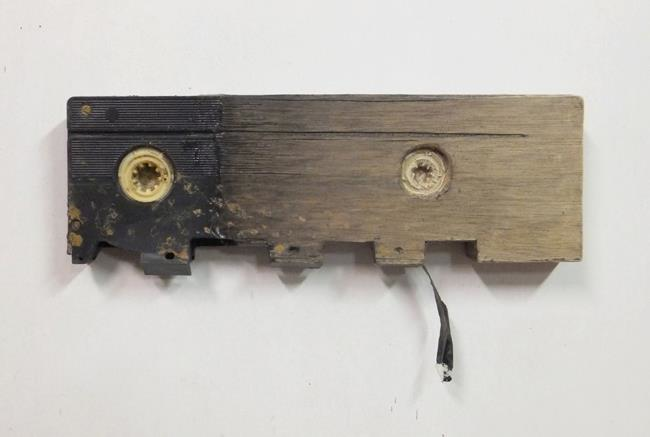 Fumiaki Aono. Restoration of a videotape found after the earthquake in Arahama, Watari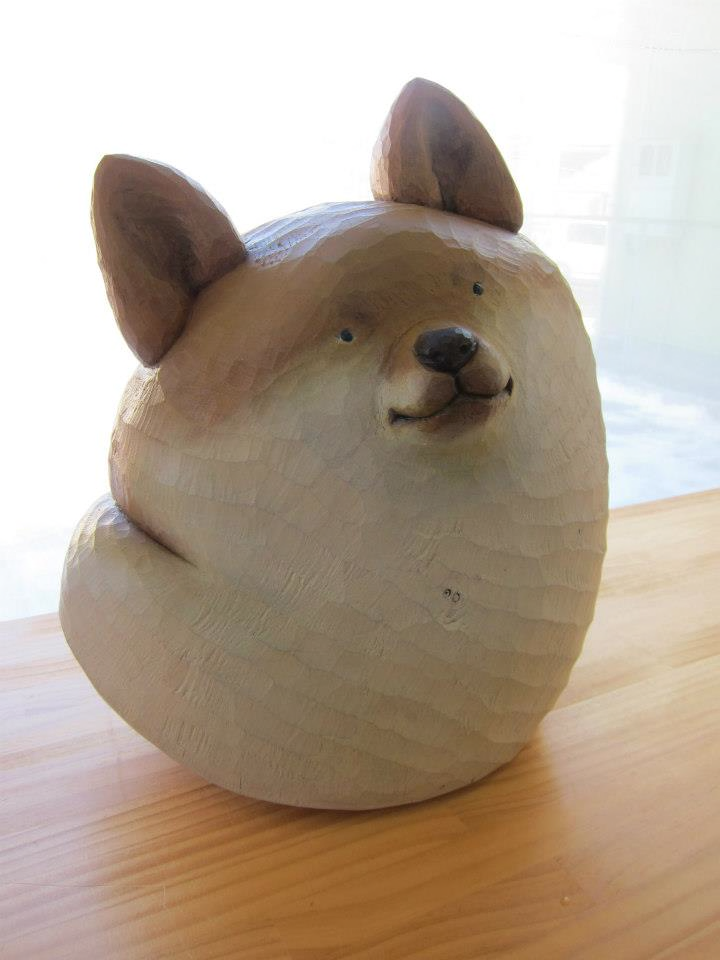 Misato Sano "My Favorite Shiba"
Both the Canterbury Museum (
Shared Lines - Sendai)
and University
(Shake It Up)
shows are on until the 31st March. But if you are someone who unfortunately lives somwhere else, have a look at our
tumblr
and
facebook page
and feast your eyes on more Art.
The show at the museum features 70 works from Christchurch and Sendai artists. Having the opportunity to view and compare so many works from two very specific places is a unique experience. It is really special.
And there is something for everyone - I defy anyone who thinks otherwise!

Beautiful etching by Shino Echigo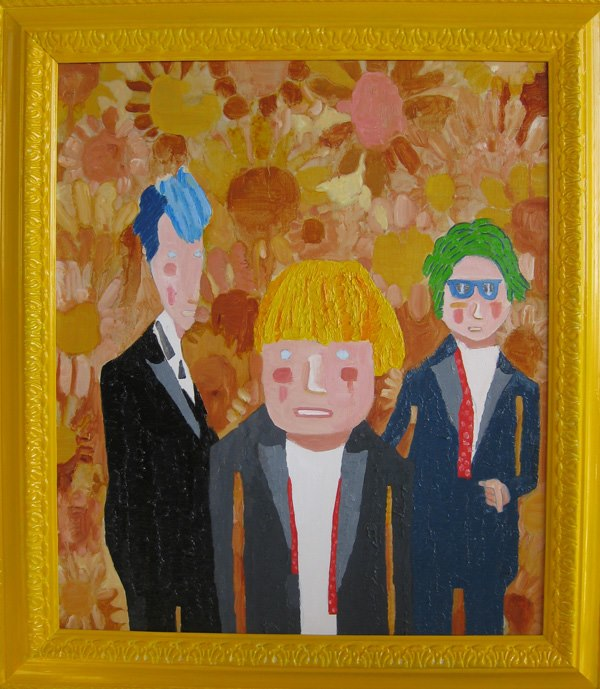 Ryo Kimura's pop-tastic paintings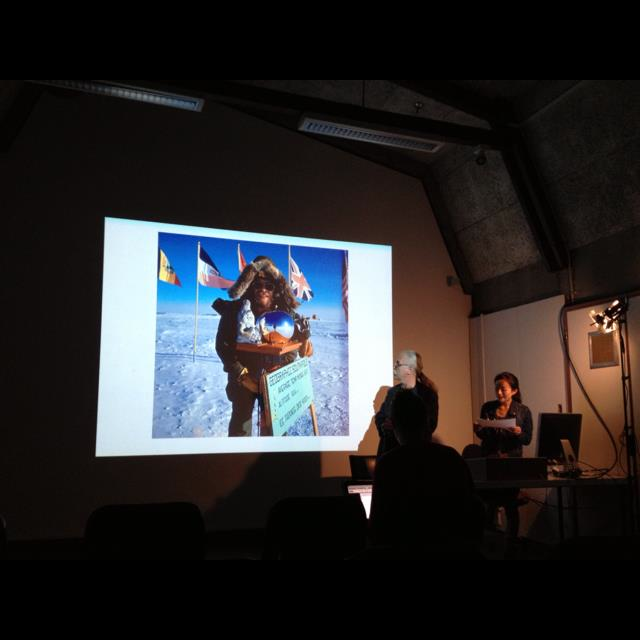 Artist talk with Henry Sunderland - the gnome and road cone man
The Japanese artists have left now after two whirlwind weeks of installation, artist talks, eating and drinking, gallery hopping and sightseeing. This is my favourite photo from our time together..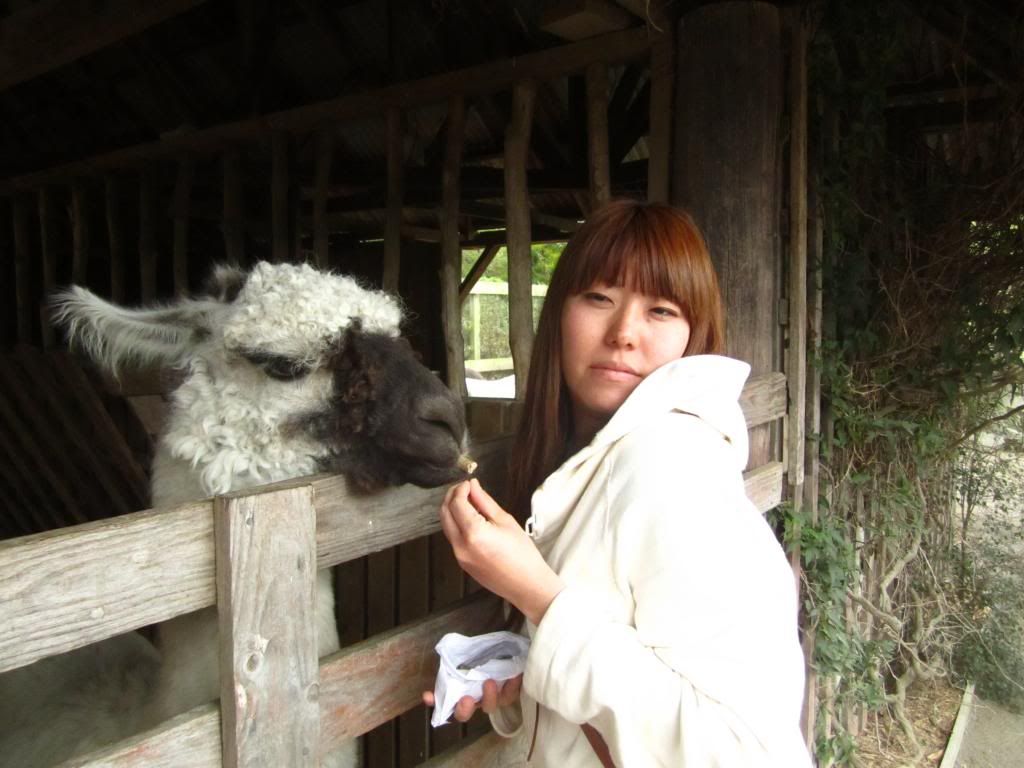 Kaori - you are wonderful. You and this llama were great together, high fashion at Willowbank Wildlife Reserve. Also, I love your laugh to pieces.