Remember the Sendai/Christchurch Art Exchange? Well the second stage has swiftly arrived and to help accomodate the Japanese artists who have arrived in Christchurch we launched a new fundraising project. More giftcards, but this this time there is a special pack of three featuring my watercolours.
They are incredibly, unashamedly adorable.
Buy them, give them to anyone you are a little sweet on.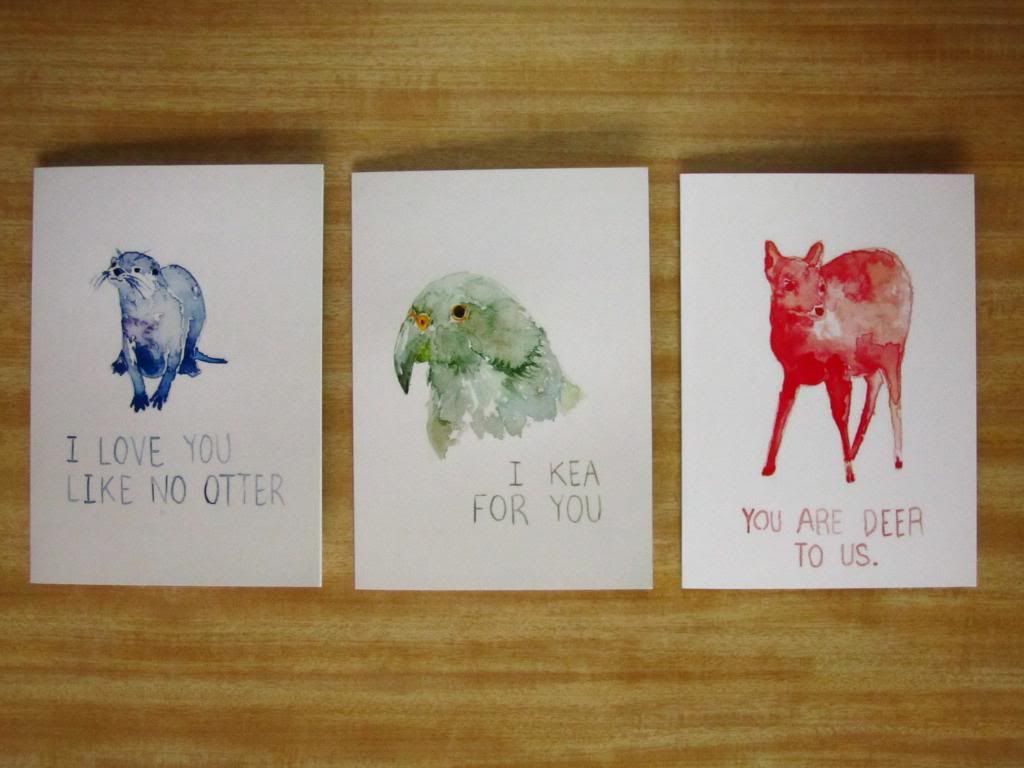 (for international readers, a kea is a native parrot of New Zealand - it has nothing to do with Ikea)
You can find them at my
etsy shop
and my
felt shop
!
We are hoping to turn the exchange into something more, whether it's an annual exchange or an artist residency program.
Not only will you be helping all sorts of artists, but it makes my little heart swell when people buy things I have created. My heart brims!