Kim and Linda (the other two ladies organising this extravaganza) left for Japan yesterday.
Ignoring such pressing matters as preparing a presentation, washing clothes and doing the dishes, I decided to make them a handy dandy dictionary to help them in their first few days in Tokyo.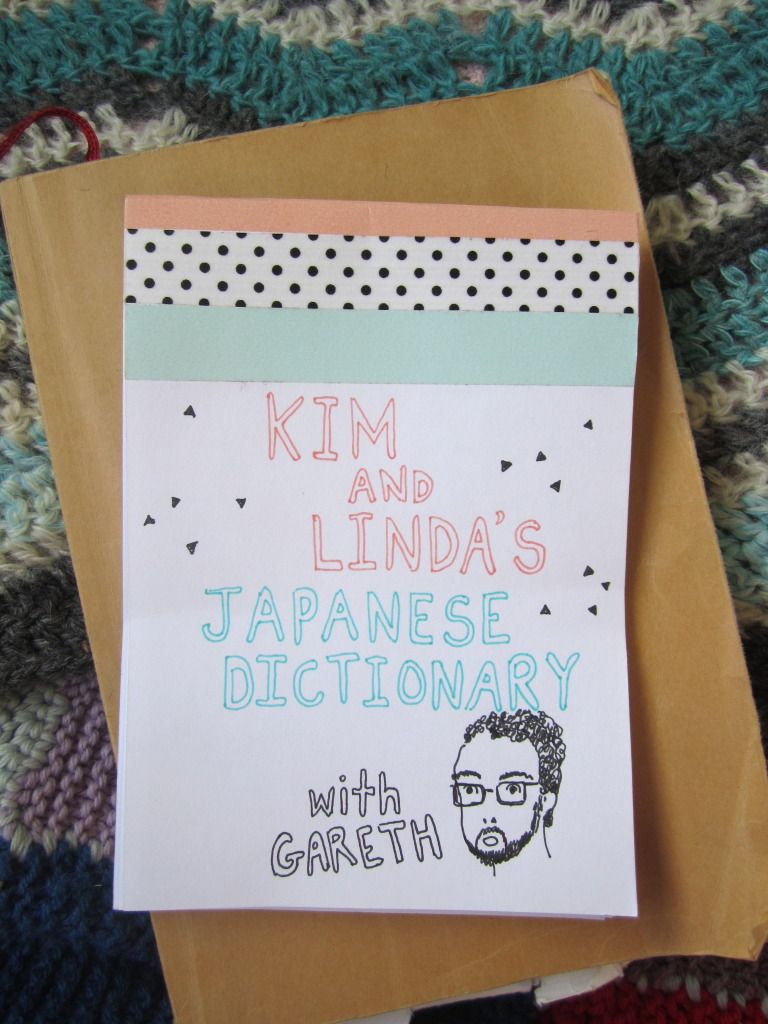 As Gareth is the only thing I can competantly draw from memory his face features on nearly every page.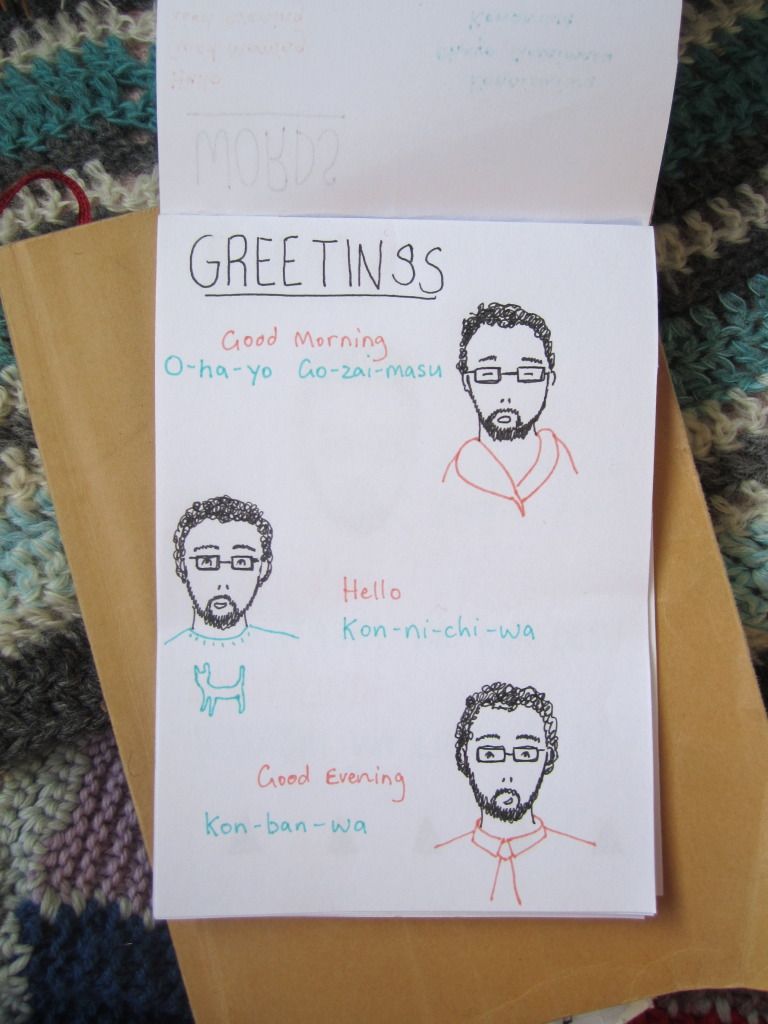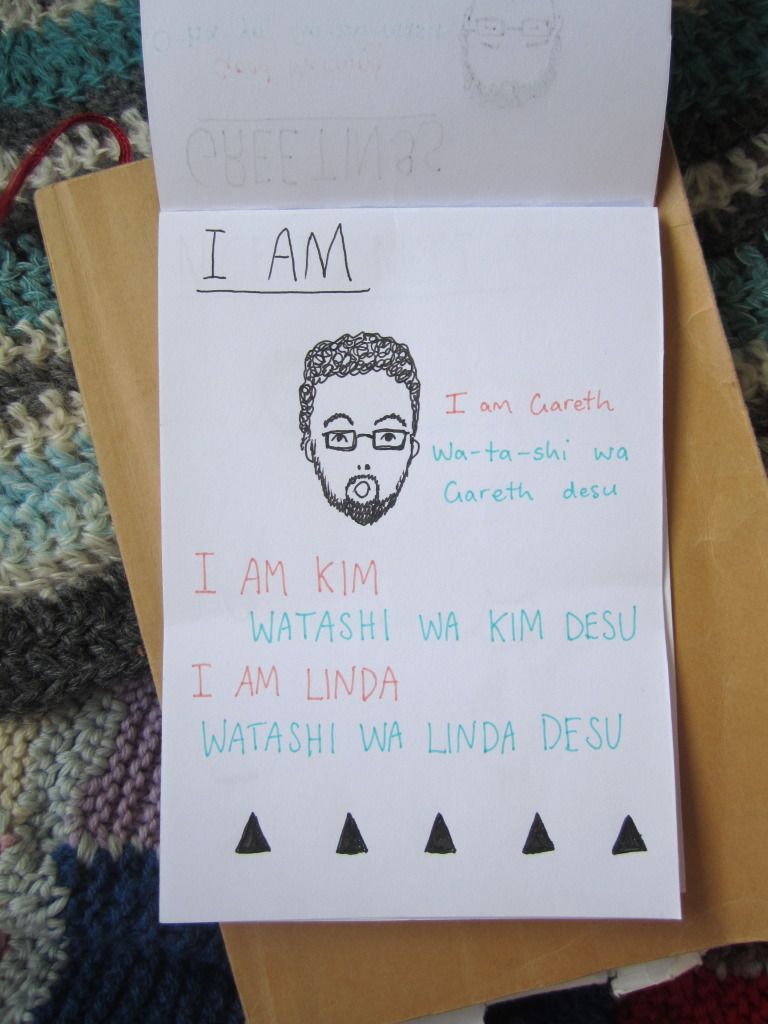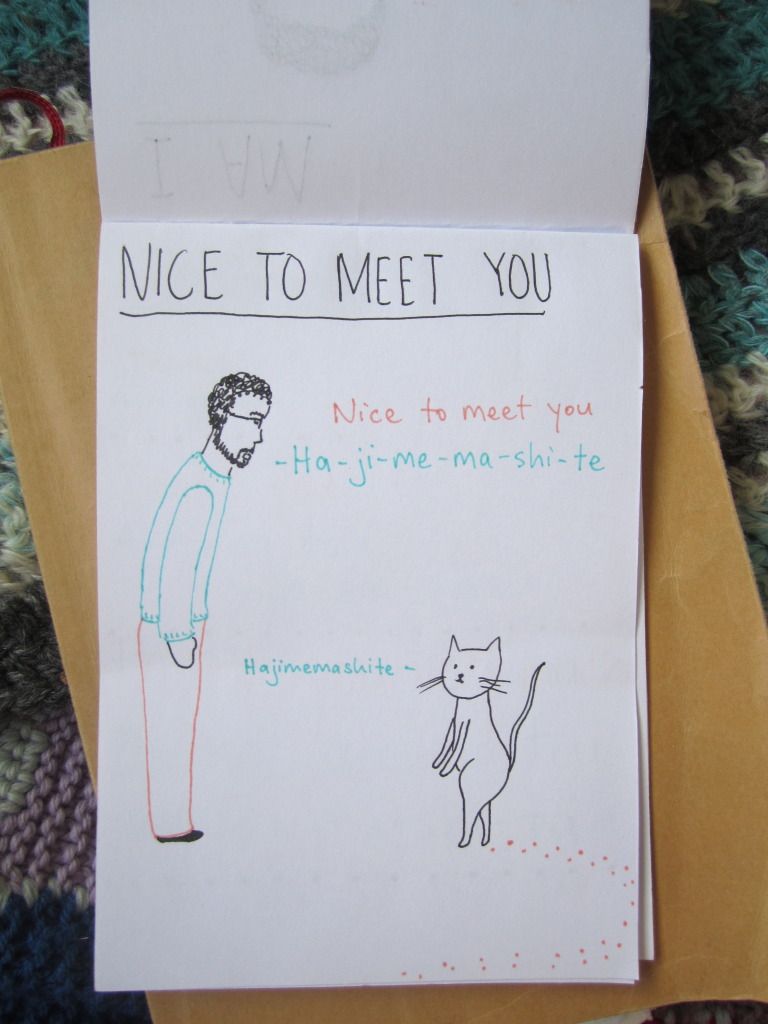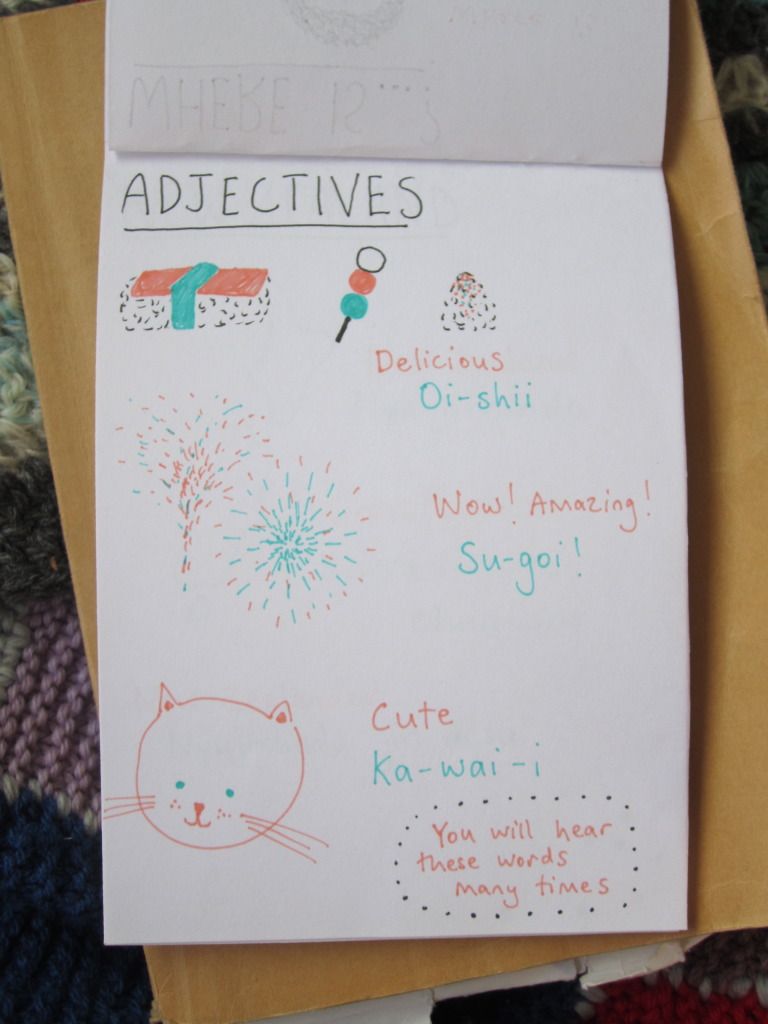 Nippon wa ii desu ne!