Holy moley I found the most wonderful blanket.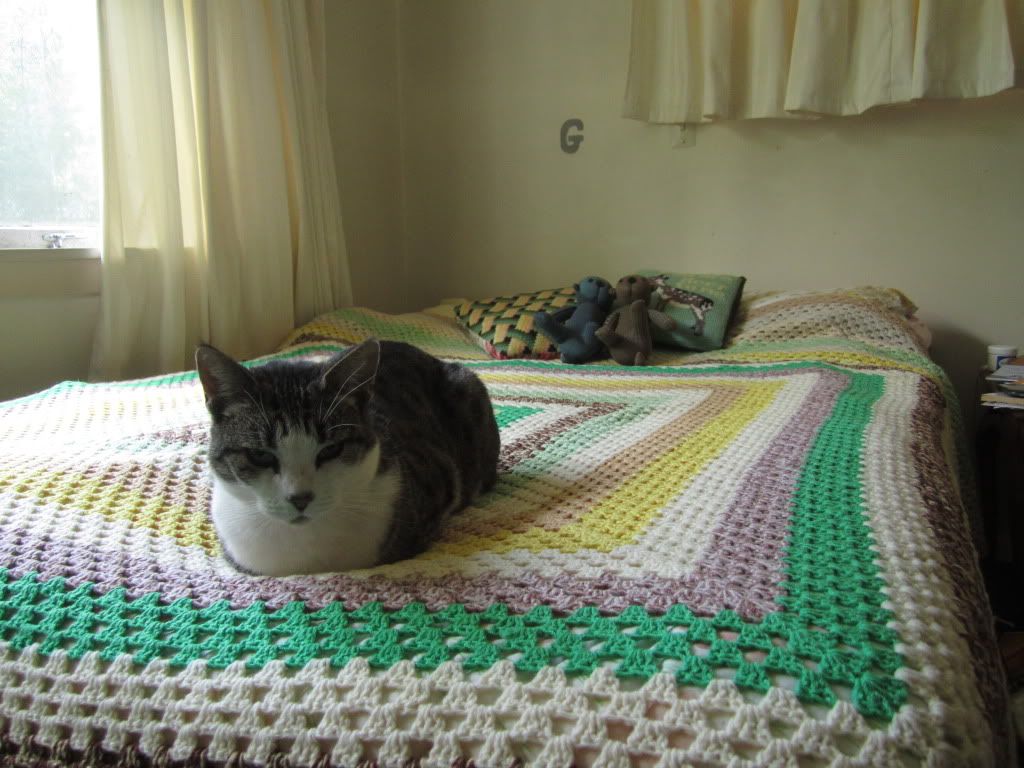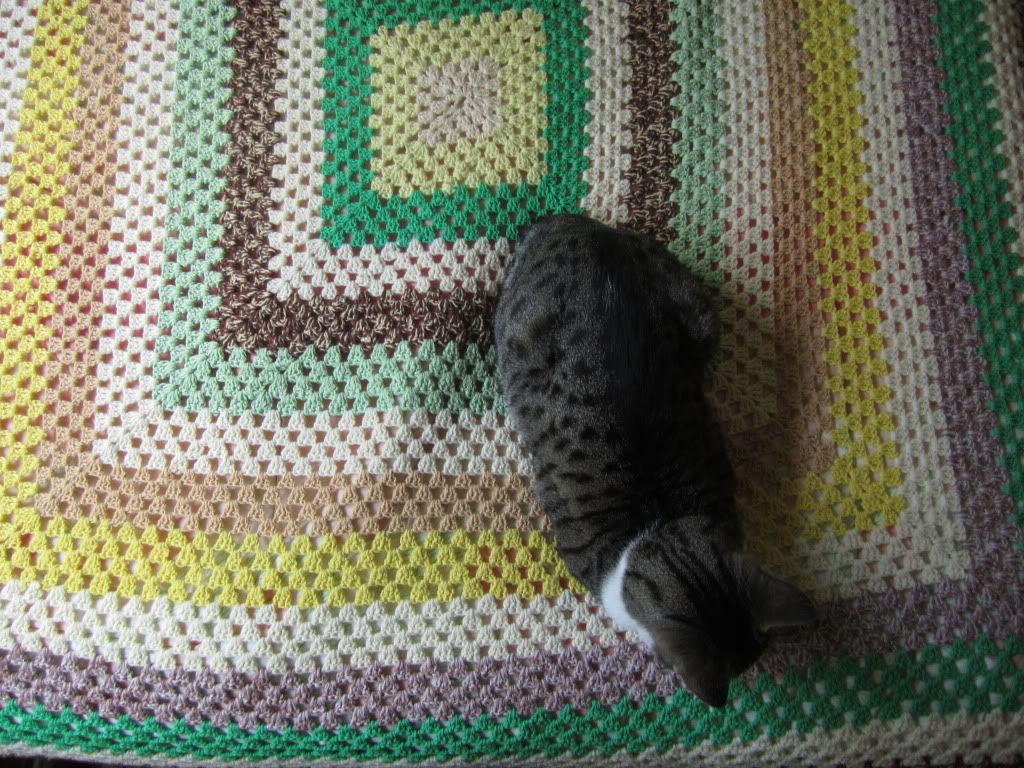 It's a double! an adorable double!
It matches the lovely cushion given to me by Vanessa and Warren from
Two Squirrels Vintage
(go visit them - they are opening an online shop on March 5th where you can find all sorts of good vintage things!!) and also the little deer cushion I knitted in Japan.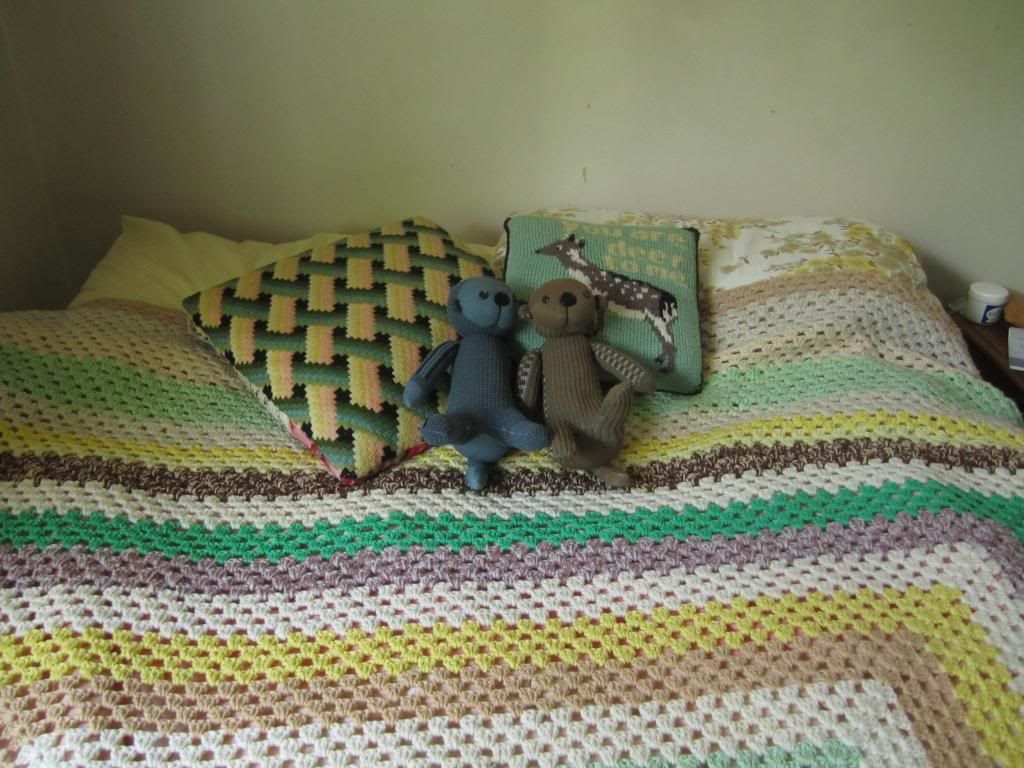 ... and introducing sock otters holding hands.