Wow, oh my..... all I care about is gardening.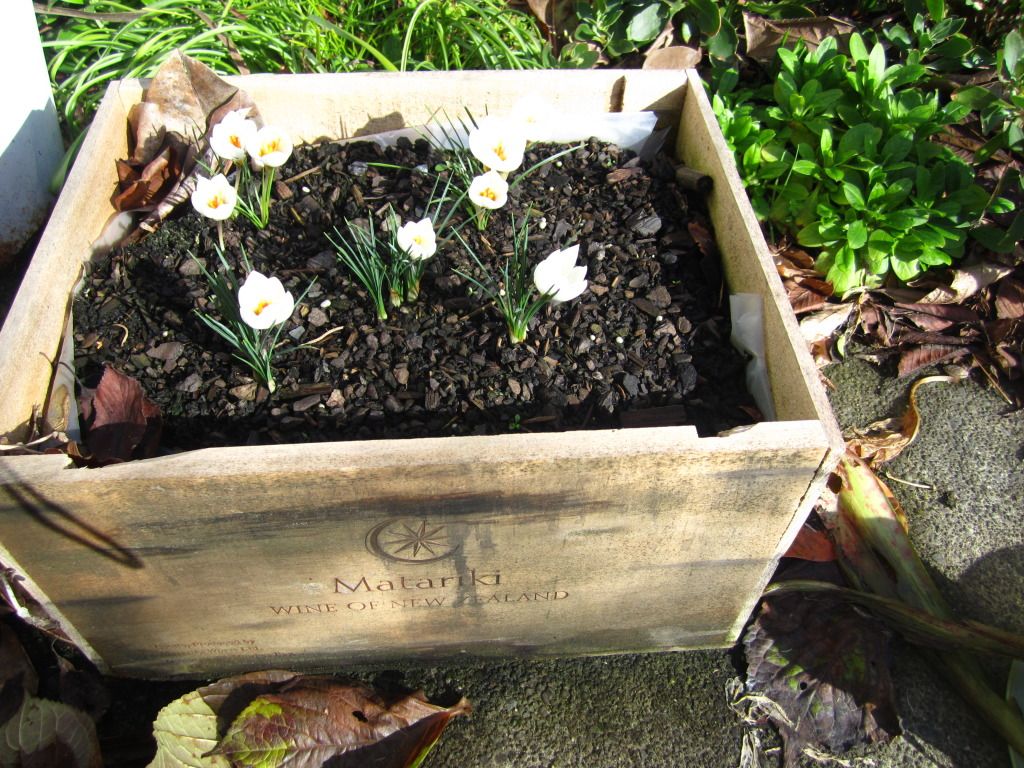 I planted a million bulbs in autumn and I am now being rewarded. They are all popping up and causing quite a flutter. Only the daffs and crocuses (or croci if you will) have bloomed, but waaaaaah the rest are on their way!
The vege patch is laden with celery, broccoli, cabbage, one feeble cauliflower, silverbeet, spinach, beetroot, pak choi and the never ceasing mint.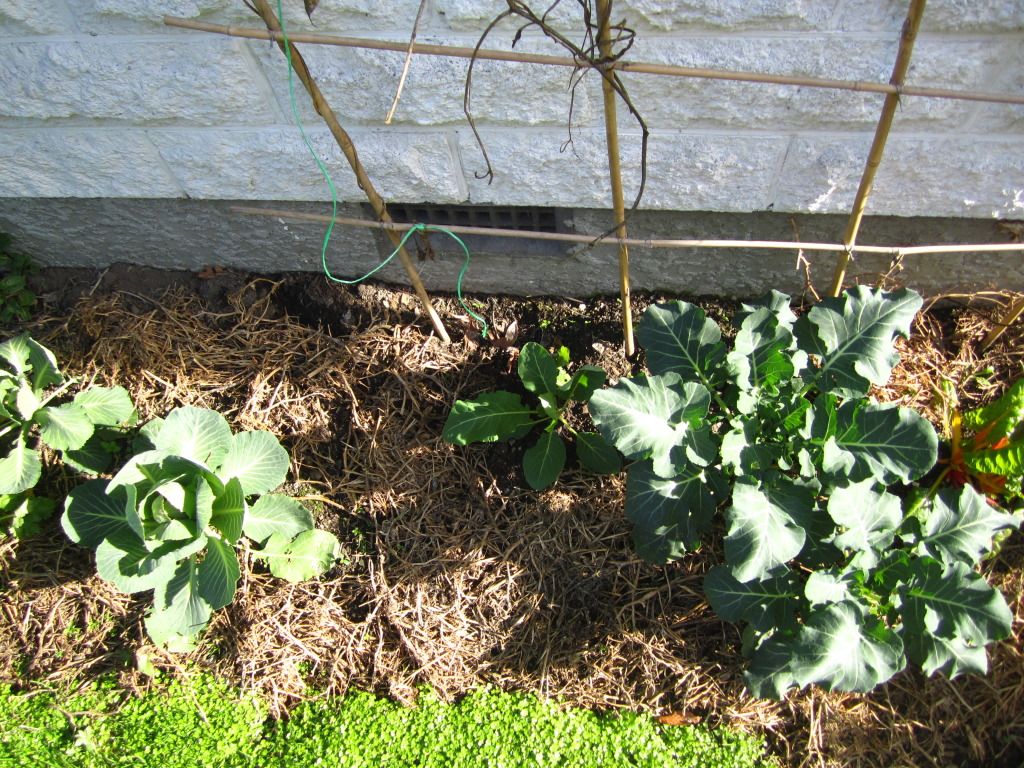 The herby bit has rosemary, thyme and recently sown rocket, basil, coriander and sorrel. Neither Gareth nor I know sorrel very well but it sounds like a marvelous thing.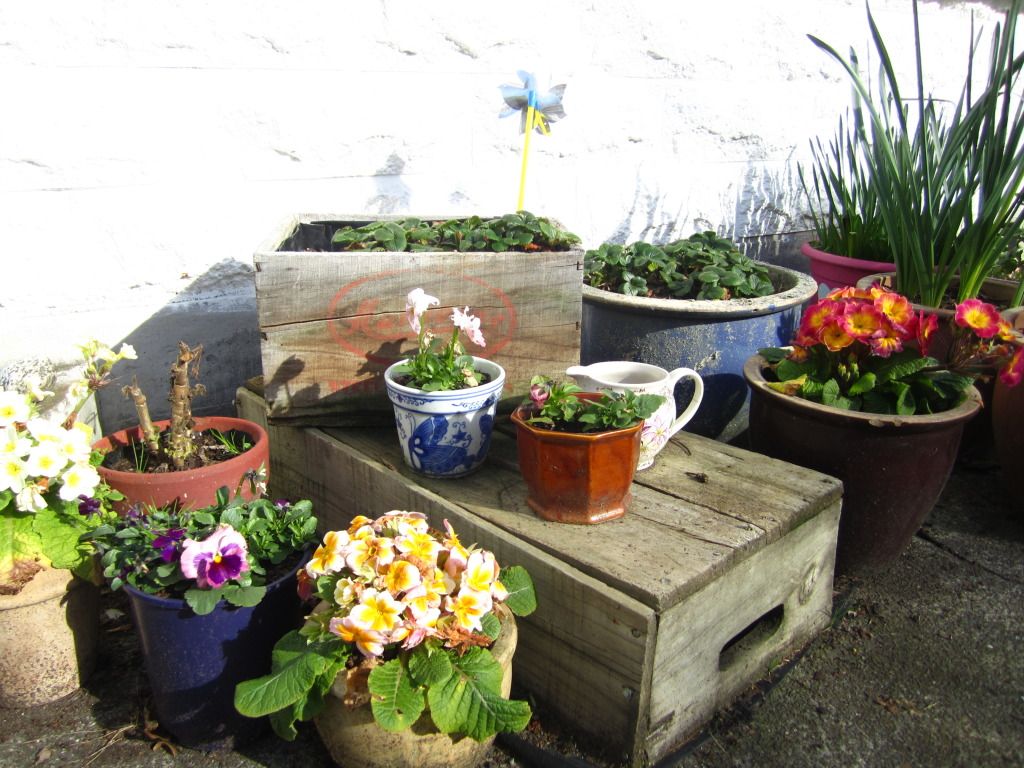 And the flowers! Primulas, anemones, pansies, marigolds, sweet-peas and a sneaky helibore seedling I stole from my grandma's house (popped it in the ground and it fluped around for a week, but now it's bobbing around like a lamb).
Here is my gardening tip for the internet - bung it in some soil, give it some water and whisper sweet nothings to it.